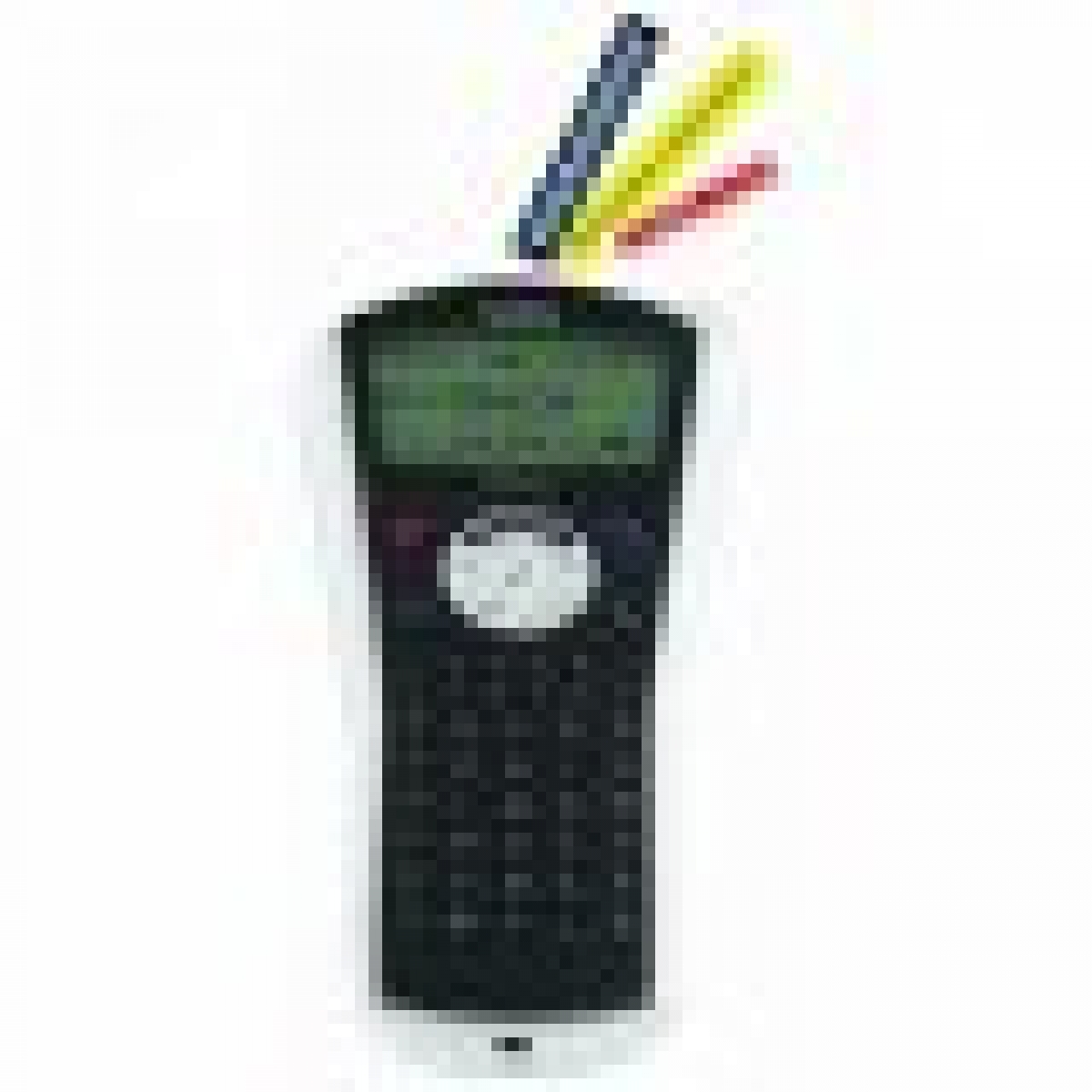 BROTHER Labeling Machine PT-1090BK
Deco Mode
| | | | | |
| --- | --- | --- | --- | --- |
| | One-touch Labelling | TZ Tapes | User Interface | Usage Options |
| Make your identification & organisation labels look 'cool' with the Deco Mode. It can create stylish label designs with the Dot, Reverse and Pattern formats | Create time & date labels or flag labels for cable labellling easily at the touch of a button | Flexibility to choose from 3.5, 6, 9 and 12mm TZ laminated tapes that are designed to last against the effects of abrasion, temperature, chemicals and sunlight to suit your labelling needs | Easy ABCD keyboard layout style with numeric pad allow for easy hand-held usage | Standalone usage allows label printing without the need to connect to a computer |
The stylishly designed PT-1090 features a brand new Deco Mode with 12 new designs. With 15 font sizes, 10 font styles and 7 framing options to choose from, you can now create more label design variations. It can also print up to 2 lines, on 4 different label widths (3.5/ 6/ 9/ 12mm).
With its sleek and stylish design, you will want to use it for labelling and organising your files, CDs, drawers, and anything else you like! It's also ideal also for labelling children's clothes with iron-on fabric tapes or for labelling your cables, wires and the panels of your TV console.
Cost Saving
Cost effectively produce professional employee name badge labels on demand. Virtually eliminate the costs associated with replacing permanent name badges.
High Quality Labels with Auto-Lamination
Ideal for a wide range of work environments from manufacturing to retail, P-Touch laminated labels are designed to withstand moisture, extreme temperatures, UV rays, industrial chemicals and abrasion.
High Performance Labeller
Generate durable, printed office labels for file folders, file drawers and more in a second.
Features
Specification
| | |
| --- | --- |
| Keyboard | ABCD |
| LCD | 12 characters x 1 line |
| Cutter | Manual |
| Types of Tape | TZ Tape (Laminated) |
| Tape Size (mm) | 3.5, 6, 9, 12 |
| Print Speed | 10mm/s |
| Print Resolution | 180 dpi |
| Power Source | 6 "AAA" size Alkaline Batteries, AC Adapter |
| Connection Type | Standalone use |
| Font Sizes | 15 |
| Framing and Fill Pattern | 7 Frames |
| Symbols | 178 |
| Character | 209 |
| Text Buffer | 80 characters |
| Vertical Printing | Yes |
| Battery Weak Indication | Yes |
| Auto Power Off | Yes |
| Print Preview | Yes |
| Repeat Print | Yes, 1-9 |
| Memory | 9 x 80 characters |
| Number of Lines Printable | 1 to 2 lines |
| Type Styles | Normal, Bold, Outline, Shadow, Vertical, Italic, Italic Bold, Italic Outline, Italic Shadow |
| Auto Format Features | Yes |
Dimension / Weight
| | |
| --- | --- |
| Dimensions (mm) | 108 x 209 x 58mm |
| Weight (g) | 315g |
Call Us Now 010-2776449 / 016-3563996 / 03-89597527 or email us at sales@equest2u.com.my

---